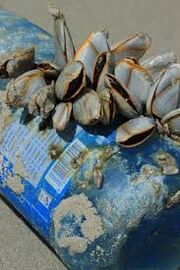 In the traditional sense, a raft is some type of object or objects that allow for the transport or support of organisms.  This is becoming a way of travel for marine species with the accumulation of plastic in waterways.  Species are being discovered on coastal areas or even bodies of water due to this phenomenon.
Only time will tell what consequences will result from this.
Reference: Barnes, D. (2002). Invasions by marine life on plastic debris. Nature, 416, 808-809.
Write the first section of your page here.
Write the second section of your page here.
All items (2)
Community content is available under
CC-BY-SA
unless otherwise noted.