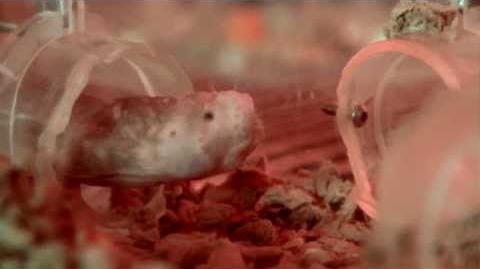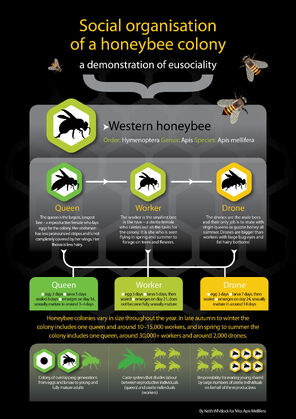 Eusociality refers to social groups where some of the members of the group specialize in work or help  that supports the direct reproduction of other member(s) of the group.
Example Species
Edit
bees
wasps
ants
termites
shrimp
naked mole rats
References
Edit
Foster, K., Wenseleers, T., & Ratnieks, L. (2006). Kin selection is the key to altruism. TRENDS in Ecology and Evolution. 21 (2). 57-60.
Tennant, E. (2013). Social organization of a honeybee colony and worker policing. Retrieved from http://missapismellifera.com/tag/eusociality/ .
BBC Blue Planet. (2013). Social Shrimps. Retrieved from http://youtu.be/z735I4m8F8c .